UAE's Dh200bn Renewable Energy Push Sets Example for Others
The United Arab Emirates (UAE) has received accolades for translating its commitments into tangible achievements as it unveils plans to triple its renewable energy production by 2030. Prime Minister and Ruler of Dubai, Sheikh Mohammed bin Rashid, announced an updated national energy strategy that involves substantial investments of up to Dh200 billion to meet the growing energy demands resulting from population growth.
Read also : Dubai Rowers Brave Storms, Reach Midpoint in Trans-Pacific
UAE's Ambitious Renewable Energy Goals Garner Praise for Taking Concrete Action
The UAE Cabinet approved these plans, which encompass a comprehensive hydrogen strategy, the establishment of a national network for electric vehicle charging stations, and the regulation of the electric vehicle market. This ambitious undertaking sets a formidable precedent in the run-up to Cop28, earning commendation from Francesco La Camera, the director general of the International Renewable Energy Agency. He praised the UAE's commitment to increasing renewable energy capacity, stating that it sets an inspiring example for other countries worldwide.
UAE's Progress Towards a Sustainable Future: Green Milestones
The UAE's pursuit of a greener future has been marked by significant milestones in its commitment to bolstering renewable energy sources. Despite its historical reliance on fossil fuel production, the UAE has made considerable strides in constructing solar plants in recent years. The Noor solar park in Abu Dhabi commenced operations in 2019, with the potential to offset 1 million metric tonnes of CO2 emissions, equivalent to removing 200,000 cars from the roads. Additionally, Abu Dhabi's Shams 1 solar plant, established by Masdar in 2013, supplies clean electricity to 20,000 households. The Mohammed bin Rashid Al Maktoum Solar Park in Dubai aims to generate enough solar energy to power 800,000 homes by 2030. Currently, the solar park accounts for 15.7% of Dubai's energy capacity, contributing to the UAE's ongoing green journey.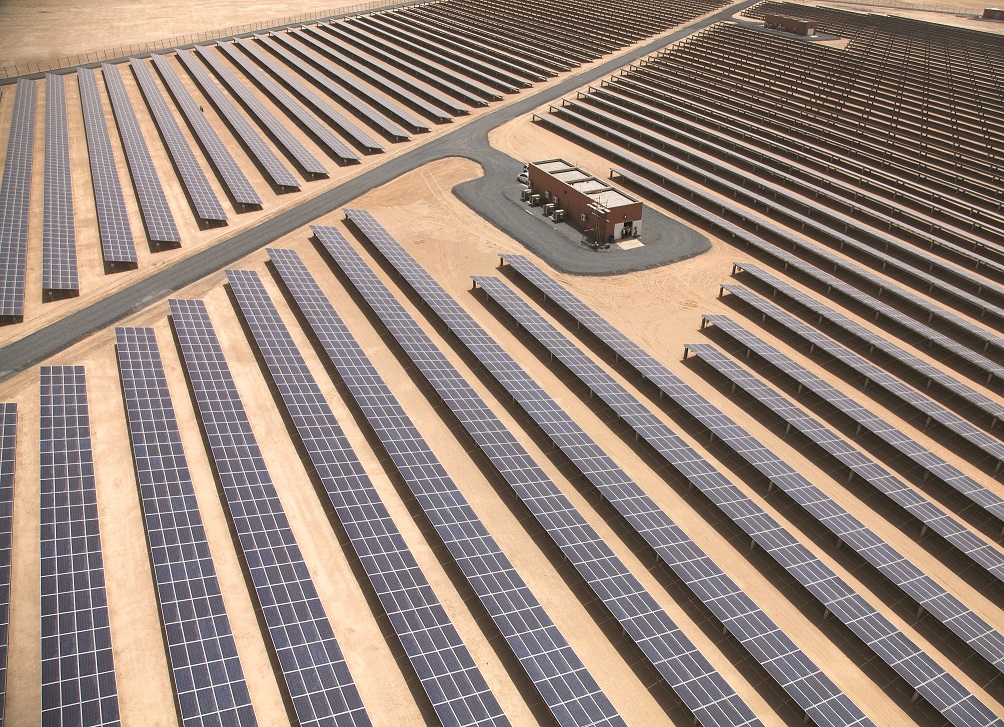 Ensuring Stable Energy Supply: UAE's Nuclear Power Endeavors
Recognizing the importance of a reliable energy supply for the future, the UAE has embarked on a nuclear power program. Launched in 2008, the program led to the construction of the Barakah nuclear power plant in Al Dhafra region, which began generating electricity in 2021. Barakah, the first nuclear power facility in the Arab world, is set to fulfill approximately 25% of the UAE's electricity needs once it reaches full operational capacity. Presently, the plant already supplies over 80% of Abu Dhabi's clean electricity, making a substantial contribution to the nation's sustainable energy goals.
UAE's Vision for Harnessing Hydrogen's Potential
The UAE is actively formulating a comprehensive roadmap to become an exporter of hydrogen and leverage its vast potential. Hydrogen, which can be produced using renewable energy or natural gas, is expected to play a crucial role in powering future economies. The UAE's renewable energy company, Masdar, has taken a significant step by signing a preliminary agreement with four Dutch companies to explore the development of a green hydrogen supply chain between Abu Dhabi and Amsterdam. This forward-thinking approach demonstrates the UAE's commitment to embracing sustainable and innovative energy solutions.
Masdar: UAE's Global Leader in Renewable Energy
Established in 2006, Masdar, the Abu Dhabi-based renewable energy company, has emerged as a prominent player in the global renewable energy landscape. Operating in over 40 countries, Masdar has spearheaded the establishment of wind farms in Texas, waste-to-energy plants in Australia, and solar projects in Afghanistan. The cumulative electricity generation capacity of Masdar's projects, including those under development, exceeds 20GW, capable of powering over 5.25 million homes. These initiatives have resulted in the displacement of nearly 30 million tonnes of carbon dioxide annually, equivalent to removing 6.5 million cars from the road. Masdar aspires to reach a portfolio capacity of 100GW by 2030, with ambitions to double that figure in the coming years.
UAE's Role in Cop28 and Commitment to Net Zero
The UAE is poised to host the Cop28 climate summit, a crucial gathering where world leaders will confront the escalating climate crisis. The summit will provide a platform for countries to agree on measures aimed at mitigating the crisis and scaling up climate financing. Central to this effort is the UAE's declaration in 2021 to become a net zero emitter of greenhouse gas emissions by 2050, making it the first Middle Eastern nation to do so. By actively participating in Cop28 and setting ambitious targets, the UAE aims to ensure that global warming remains within the limits outlined in the 2015 Paris climate agreement—limiting the increase to 2ºC above pre-industrial levels and striving for 1.5ºC.