Abu Dhabi Crown Prince Launches Childhood Insights Lab
The Childhood Insights Lab, inaugurated by Sheikh Khaled bin Mohamed bin Zayed Al Nahyan, Crown Prince of Abu Dhabi and Chairman of Abu Dhabi Executive Council, in the presence of Sheikh Theyab bin Mohamed bin Zayed Al Nahyan, Chairman of the Abu Dhabi Early Childhood Authority
Read also : The death of US President Joe Biden is sweeping social media
Launching the Childhood Insights Lab: Unveiling Valuable Childhood Data for Policy Development and Quality Services
represents a pioneering initiative. Its core objective is to present crucial insights derived from childhood data, empowering decision makers and stakeholders to formulate policies that foster early years learning, development, and social cohesion while elevating service quality.
Innovative Data-Driven Storytelling: Transforming Childhood Data into Captivating Visual Narratives
After the official launch, the distinguished leaders delved into the lab's strategic plans and initiatives, which revolve around data-driven storytelling approaches. This innovative multidisciplinary process effectively translates intricate childhood data trends into captivating visual narratives, providing a powerful medium for communication.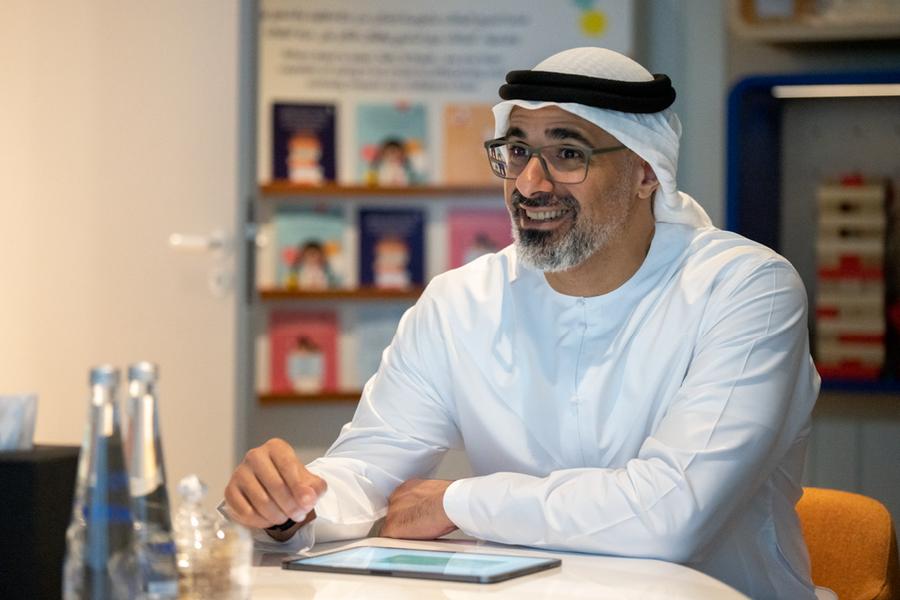 Empowering Informed Decision-Making: Abu Dhabi's Data-Driven Approach to Early Childhood Development
The Abu Dhabi Early Childhood Authority, responsible for the development of the lab, meticulously collects and analyzes cross-sectoral data from 11 government entities in Abu Dhabi. By transforming these derived data trends into animated content rooted in real-life scenarios, the lab aims to present compelling evidence to decision makers and stakeholders within the early years sector, facilitating informed policy-making and strategic interventions.
Harnessing the Power of Data-Driven Storytelling: Abu Dhabi's Leaders Champion Actionable Insights in Early Childhood Development
Data-driven storytelling has been gaining significant traction worldwide among business leaders and decision makers. This powerful technique bridges the gap between complex data analyses and actionable insights, enabling targeted actions in critical areas of focus. With Sheikh Khaled and Sheikh Theyab leading the way, the launch was also attended by Saif Saeed Ghobash, Secretary General of the Executive Council, and Sana Mohamad Suhail, Director General of the Abu Dhabi Early Childhood Authority.