Over 2 Million Dubai Metro Journeys During Eid Al Adha
During the Eid Al Adha holidays, the Dubai Road and Transport Authority reported an impressive figure of 6.4 million journeys undertaken on public and shared transport from June 27 to 30. This represents a substantial 14 percent increase compared to the corresponding four-day period last year (July 8 to 11).
Read also : Sheikh Hamdan Launches Dubai's Dh4bn Renewable Energy Plant
Dubai Metro Reigns Supreme with 2.4 Million Journeys"
Among the various modes of transportation, the Dubai Metro emerged as the favored choice during the holiday season, witnessing 2.4 million journeys—an impressive 11 percent rise from the previous year. To accommodate the increased demand, the Red and Green lines extended their operation hours by one additional hour.
Strategic Metro Connectivity to Dubai International Airport
With a considerable influx of travelers utilizing Dubai International Airport, which coincided with the potential nine-day break for Eid Al Adha, the transport authority advised passengers to avail themselves of Metro routes directly connecting to the airport. This seamless connectivity ensured efficient and hassle-free travel for hundreds of thousands of passengers.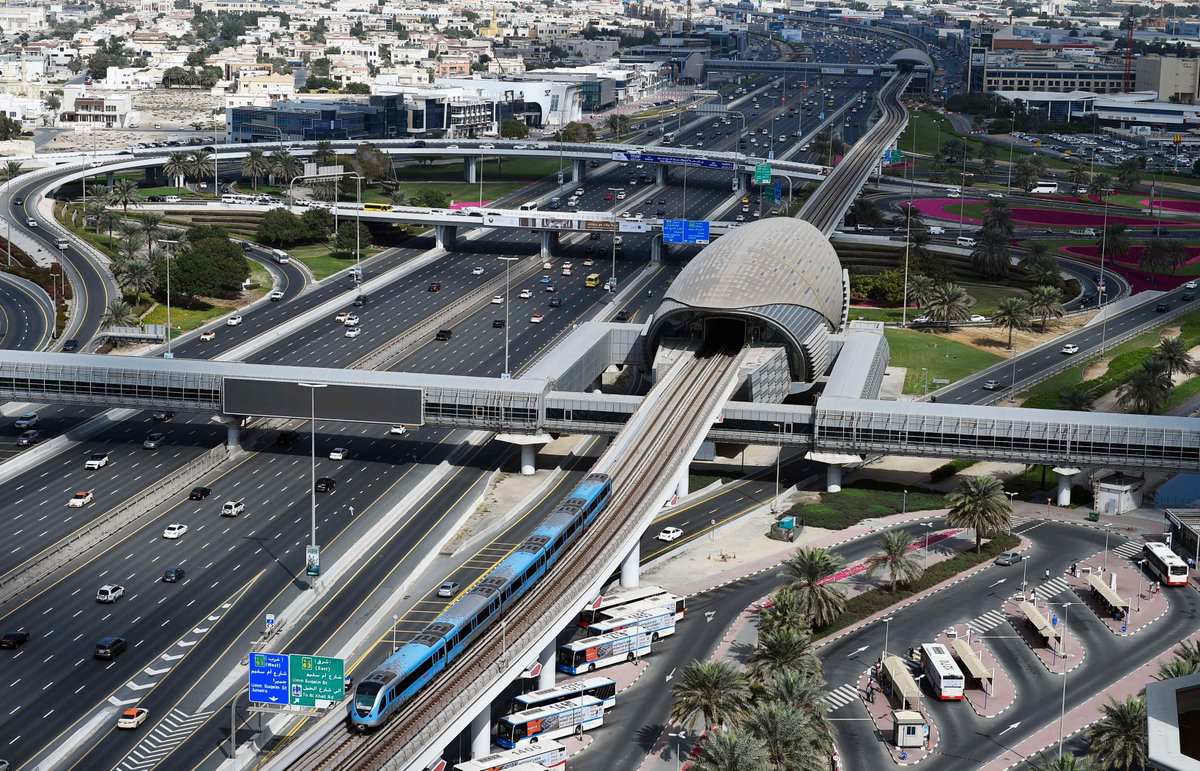 Taxi Usage Soars to 1.9 Million Passengers
Taxis witnessed a significant surge in usage during the Eid holidays, with a total of 1.9 million passengers availing themselves of this convenient mode of transport. This marked a notable 13 percent increase compared to the previous year.
Comprehensive Public Transport Usage
The Dubai transport agency reported impressive numbers across various public transport options during Eid Al Adha. Public buses recorded 1.4 million riders, marine transport accounted for 260,000 journeys, and the tram served 104,000 riders. Additionally, shared mobility options such as e-hail services, smart car rentals, and bus-on-demand were utilized by 261,000 passengers.
Abu Dhabi's Unique Offering: Self-Driving Taxi Rides
In Abu Dhabi, residents were presented with an exciting opportunity during the holiday season—a complimentary ride in a self-driving taxi. This cutting-edge mode of transportation allowed passengers to explore two of the emirate's premier leisure destinations, Yas Island and Saadiyat Island, while experiencing the marvels of autonomous driving technology.