KhalifaAl Zaffin's Ambitious Dubai South Metropolis:145 sqkm
Dubai South, often referred to as a city within a city, has already become home to 25,000 residents, and this number continues to grow rapidly. However, Khalifa Al Zaffin, Executive Chairman of Dubai Aviation City Corporation and Dubai South, believes there is still much more to accomplish. With ongoing development and increasing demand from individuals and businesses, Dubai South is set to flourish as a thriving destination.
Read also : Emirates announces job openings for cabin crew, pilots
Dubai South: A Growing Metropolis with Endless Potential
The addition of new residential units is contributing to the expansion of the population in Dubai South's 145 square kilometer area. Al Zaffin states, "The population base in Dubai South will continue to expand, and its full potential is expected to unfold in the coming years." It is now considered Dubai's next major self-contained city, with real estate projects like South Bay, a recently launched development that sold out all its units. Additionally, exclusive agreements have been signed with luxury real estate developer Discovery Land and Azizi Developments for projects in Dubai South's Golf District , Dubai South's significance extends beyond being a rapidly emerging residential and commercial sub-district. With its vast expanse of 145 square kilometers, it represents a much broader vision for the future.
A Thriving Business Hub
"Last year was a success as we attracted nearly 700 companies to the Business Park," reveals Al Zaffin. "We also solidified our position in the aviation industry by forming strategic partnerships with international companies to establish their presence at the Mohammed Bin Rashid Aerospace Hub, which significantly enhanced our global visibility."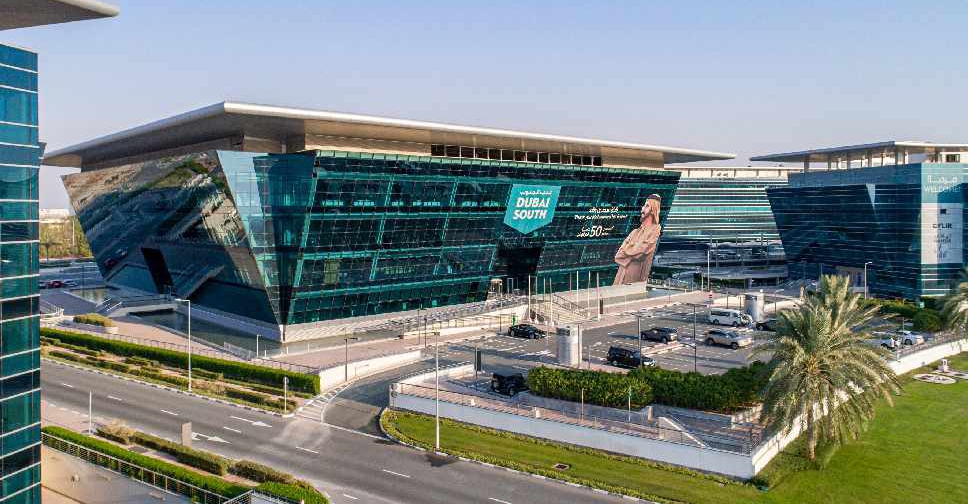 The Logistics District within Dubai South has also garnered attention, with renowned companies such as Maersk and Evocargo establishing their operations there. In the dedicated e-commerce zone, EZDubai, Mumzworld, a prominent online shopping portal for mother and child merchandise, has set up shop. The continuous influx of businesses demonstrates Dubai South's appeal as a prime location for various industries.
A Growing Aviation Hub
Dubai South's aviation strategy is straightforward yet effective. The central hub, Al Maktoum International Airport, serves as the foundation, while additional districts act as spokes, creating a dynamic ecosystem ,"One district with immense potential for future expansion is the Mohammed Bin Rashid Aerospace Hub," states Al Zaffin. "This hub has been meticulously designed as an advanced aerospace ecosystem to meet the evolving demands of the aviation industry. The infrastructure and lounge facilities at MBRAH are well-equipped to support current operational requirements, and we actively engage with fixed-base operators (FBOs) to strengthen our dynamic ecosystem" ,Dubai South's relentless pursuit of excellence and commitment to attracting global partners solidifies its position as a thriving metropolis with boundless possibilities for residents, businesses, and the aviation industry alike.