Green Planet Curator:Lemur Weighing and Baby Sloth Welcoming
Experience a full day in the life of Erik Rohrkaste, the assistant manager and curator at The Green Planet in Dubai. With his unique workplace encompassing 3,000 plants and animals, each day presents its own set of challenges and adventures.
Read also : Car Protection Tips for UAE's Summer Heat
Unconventional Work Environment: A Glimpse into The Green Planet
Erik Rohrkaste, a 29-year-old Wisconsin native, takes us on a journey through his workday in the tropical bio-dome at City Walk's zoological attraction. His role involves caring for a diverse range of birds, reptiles, and fish, making his workplace anything but ordinary.
Early Mornings and Energizing Routines
Starting his day at 5:45 am, Mr. Rohrkaste embraces his status as a morning person. After a refreshing workout, he enjoys breakfast, feeds his cat, and heads to work, just a short 15-minute commute away. His routine helps him kick-start the day and prepare for the challenges ahead.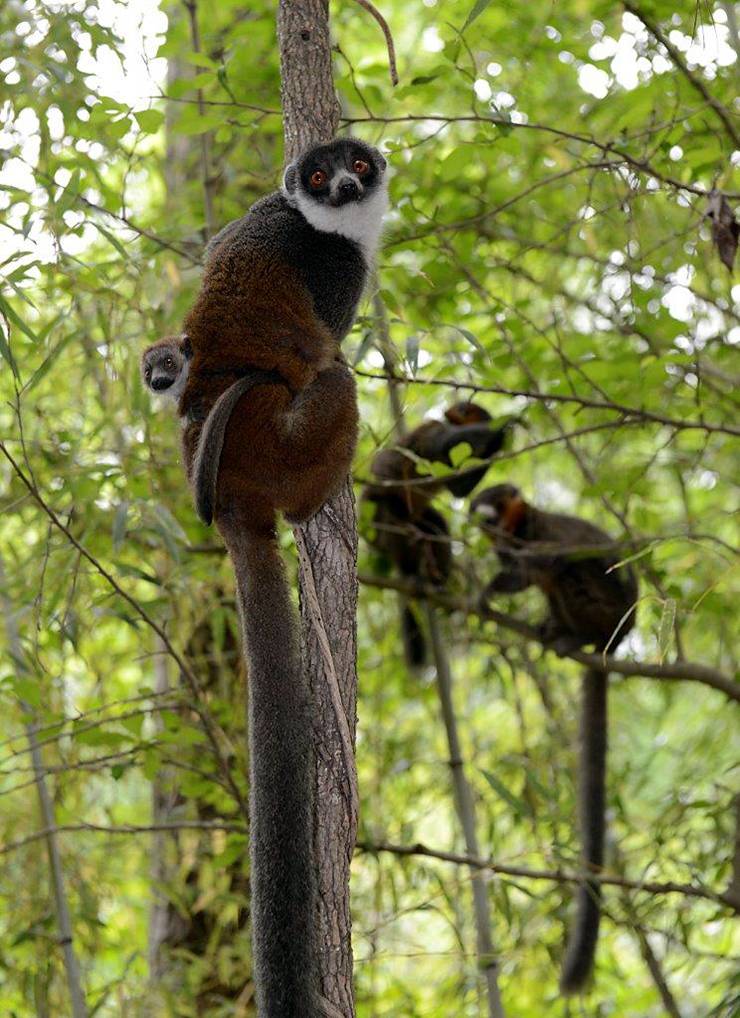 Managing the Animal Collection: A Curator's Responsibilities
As a curator, Mr. Rohrkaste oversees the care of the animals at The Green Planet. This includes managing their diets, reproductive requirements, and veterinary behaviors. He collaborates with the team to ensure the animals' mental stimulation, such as playing with enrichment toys. Additionally, he engages in briefings with the biologist team and prepares for upcoming events.
Inspiring Young Minds: Fostering Educational Experiences
Education holds a prominent role at The Green Planet. Mr. Rohrkaste emphasizes the importance of engaging with guests, especially children, to impart a conservational message. The attraction welcomes daily visits from hundreds of children, offering them various educational experiences and programs.
Welcoming Guests and Encouraging Curiosity
As the doors open, visitors embark on self-guided tours throughout The Green Planet. While the tours are self-directed, Mr. Rohrkaste and his colleagues are readily available to answer questions, provide guidance, and enforce the rules, such as refraining from touching the animals or consuming food and drinks inside the bio-dome. He believes that witnessing animals in person fosters a deeper connection and understanding.
Planning for Exhibits and Animal Arrivals
Mr. Rohrkaste's role extends beyond animal care as he collaborates with various teams to plan and coordinate exhibit launches. This involves ensuring accurate animal information, updating the website, and facilitating unique interactions, such as sloth encounters or the zookeeper-for-a-day program. The challenge lies in creating a cohesive habitat for different species and collaborating with other zoological facilities to maintain genetic diversity and support conservation efforts.
Eye on the Future: Balancing Projects and Updates
During lunchtime, Mr. Rohrkaste typically eats at his desk while working on ongoing projects. He discusses summer camps, organizes animal meet-and-greet sessions, and keeps his supervisor informed about upcoming initiatives, such as the launch of a new aquarium. Additionally, he manages reports, veterinary updates, and documentation related to fish imports for the aquarium.
Back to the Office: Reporting and Special Arrivals
Returning to his office in the afternoon, Mr. Rohrkaste focuses on finalizing reports, veterinary updates, and necessary paperwork. He may catalog significant arrivals, such as the first baby sloth born in the region or rescued slow lorises that found their way to The Green Planet. Each day presents new milestones and surprises.
Homeward Bound: Relaxation and Early Nights
After wrapping up work, Mr. Rohrkaste heads home to unwind. He enjoys relaxing activities like watching TV and cooking dinner, occasionally spending time talking to his fiancée. Given the physical demands of his job, he prefers an early bedtime, ensuring he gets enough rest for the next day's challenges.
Unpredictability and the Ever-Changing Animal Kingdom
Although his current role involves more office work, Mr. Rohrkaste highlights the unpredictability that comes with working alongside animals. No two days are the same, with unexpected events and surprises always on the horizon. Despite the routine elements, the ever-changing nature of his job keeps him engaged and fascinated.