American expats in the UAE celebrate 4th of July
Dubai's American expat community is set to commemorate the Fourth of July in grand fashion, refusing to let the distance hinder their celebrations. Mark Vicente, a New York native and a resident of Dubai
Read also : Emirati employees approved for paid entrepreneurship leave
A Spectacular Event: American Expats in Dubai Gather to Celebrate Fourth of July
shared that the American community in the city will gather on July 8, Saturday, to mark the significant occasion. The festivities, organized by the community group 'American Expats in Dubai (AED),' will take place at Publique in Souk Madinat Jumeirah, promising an evening filled with patriotic fervor.
Embracing the Spirit: Diverse Americans Unite for Independence Day Celebrations
The anticipated event at Publique will attract a diverse crowd of Americans from various backgrounds, showcasing the inclusive and vibrant spirit of the community. Dan Wanies, whose family will be joining the festivities, emphasized that the celebrations also hold a special significance as they embody the essence of a traditional American summer gathering, complete with beloved staples like barbecues and fireworks. Although the fireworks may be absent, the feast will feature an array of delectable American dishes, including elevated versions of favorites like Wagyu Burger, Angus Hotdog, Buffalo Wings, and Chili Con Carne, among others.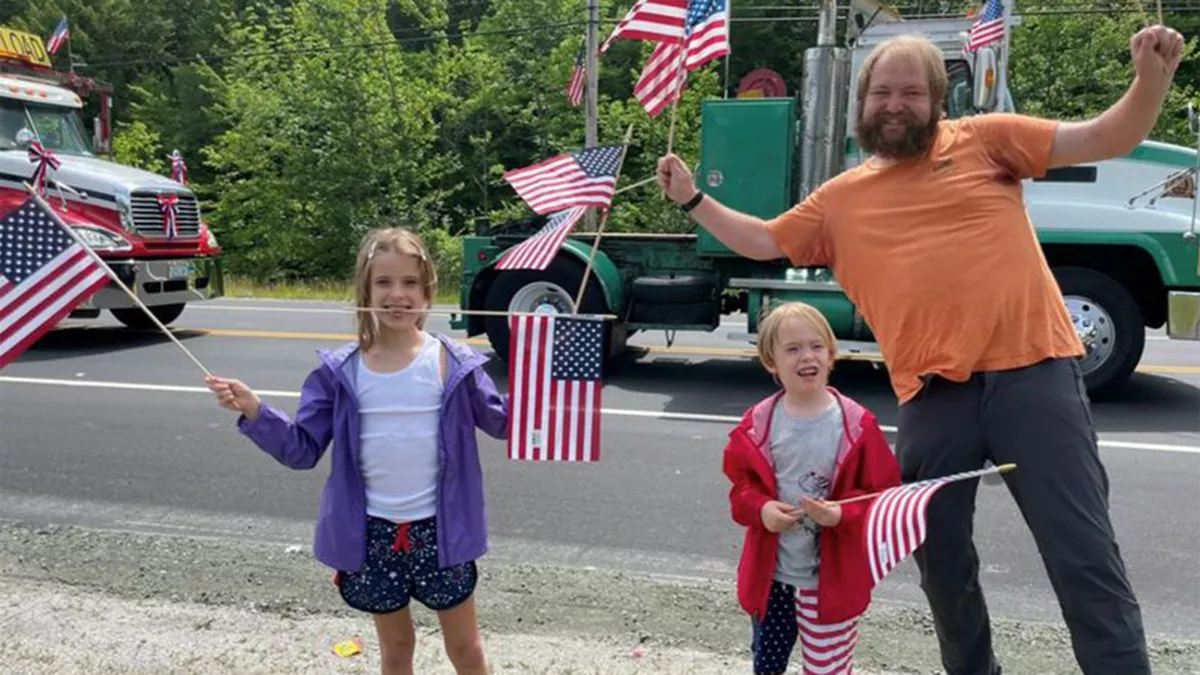 Festive Delights and Entertainment: Karaoke and Photo Opportunities for All
The Saturday celebration will offer more than just culinary delights. Alongside the gourmet spread, attendees can enjoy the spirited atmosphere by participating in karaoke sessions featuring traditional American freedom songs. Additionally, the event will present picture opportunities with American-themed decorations, allowing individuals to capture memorable moments in a patriotic setting. The chosen location, surrounded by the scenic Madinat Jumeirah, promises to enhance the outdoor summer ambiance, contributing to an unforgettable experience.
Multiple Celebrations: Embracing American Pride throughout the Year
For Dubai-based mum Frances Ames and her husband Chad Quisenberry, the Fourth of July is a time of multiple celebrations. Their festivities start early in the year during the International Day celebration at their children's school in January. This lively event showcases the most American aspects of their Dubai life. In February, they joined hundreds of US expats and friends of the US to celebrate Independence Day in advance at the US Embassy in Abu Dhabi and the US Consulate in Dubai. Finally, on the actual day, July 4, the family will celebrate at home with Frances' sister Mary Ames and their children's friends, combining a family birthday party with the nation's birthday.
Honoring Traditions: Indulging in Classic American Delicacies
Frances Ames expressed her excitement for the upcoming celebrations, detailing the traditional American desserts and picnic foods that will be enjoyed. The feast will feature mouthwatering treats such as pies, cakes, hamburgers, hot dogs, French fries, corn on the cob, cupcakes, and refreshing watermelon. The family's nanny, May Erabon from the Philippines, will prepare special sugar cookies in the shape and colors of the American flag, adding a delightful touch to the occasion. While they will miss witnessing the parade in the US, they plan to recreate the traditional BBQ experience upon their return home, savoring the flavors of roast chicken, baked beans, coleslaw, and more as they venture to Massachusetts on July 8.