Withdrawing Money from ATM Without ATM Card in the UAE
Dubai residents who find themselves without their wallets can still access cash quickly by utilizing cardless withdrawals at nearby Automated Teller Machines (ATMs).
Read also : Nationalities of Top Visitors to Zayed Grand Mosque in the UAE
Convenient Cardless Cash Withdrawals in Dubai
Numerous banks in the UAE provide this convenient feature, enabling customers to securely access their accounts and withdraw money without the need for a physical ATM card.
How to Perform Cardless Cash Withdrawals at ATMs
While the specific procedures may vary across banks, the general requirements typically include:
1. An active online banking account.
2. The bank's mobile app or a designated third-party app for this purpose installed on your phone.
3. An active UAE mobile number linked to your online banking account.
To initiate a cardless cash withdrawal, customers are prompted to log in to their banking app and request the transaction. A verification code is then sent via SMS to complete the withdrawal process at an ATM.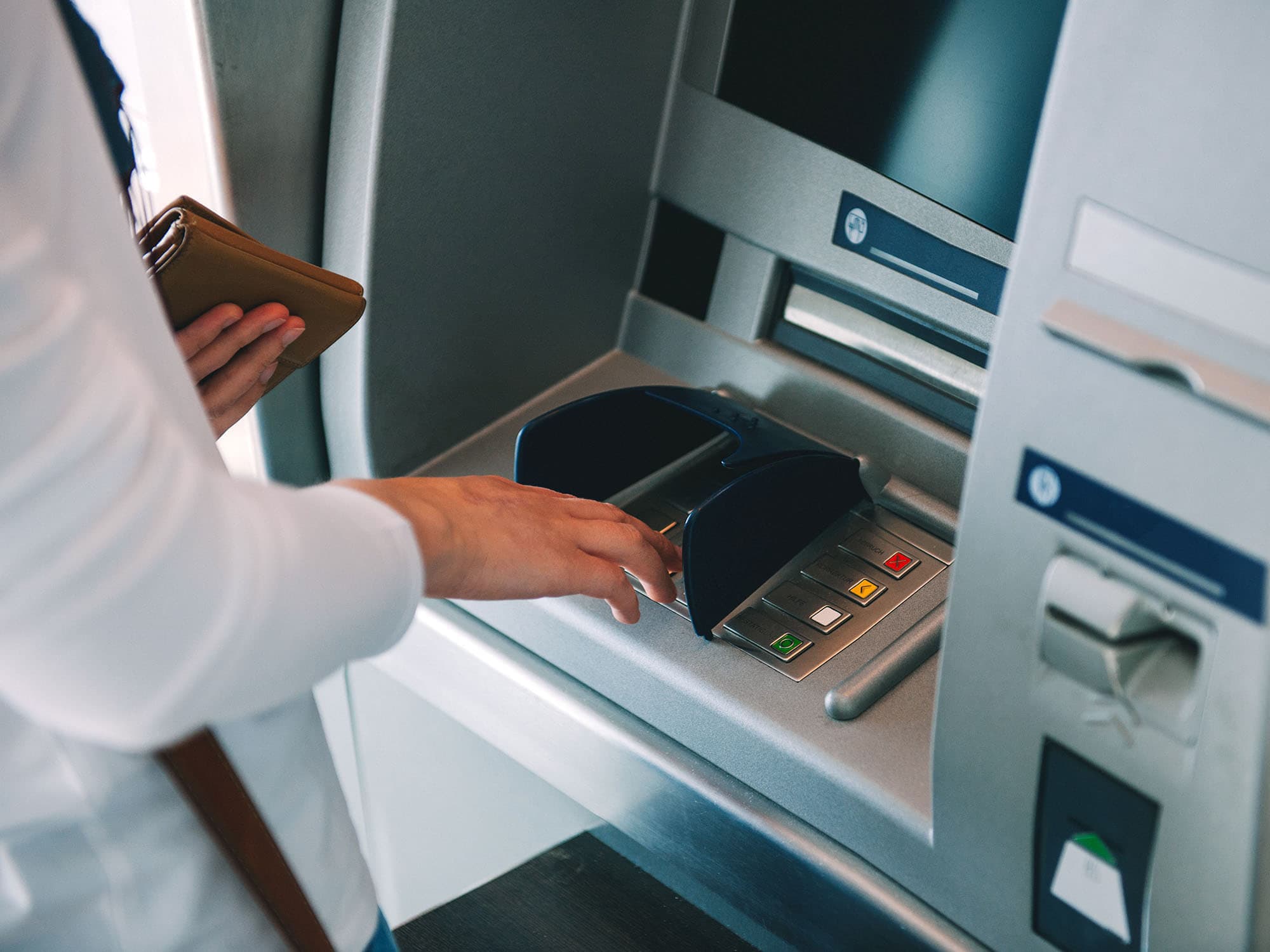 Step-by-Step Guide for Cardless Cash Withdrawals
1. Launch your bank's mobile app or the designated app for cardless withdrawals and log in to your online banking account.
2. Choose the cardless cash withdrawal service and indicate the desired amount. Alternatively, you can transfer the money to another individual.
3. A One-Time Password (OTP) is sent to your registered mobile number. If transferring funds, you may also input the recipient's mobile number for OTP delivery.
4. Locate the nearest ATM affiliated with your bank and select the "cardless cash withdrawal" option on the screen.
5. Enter the OTP received from the bank.
6. The ATM will dispense the requested cash amount based on the selection made in Step 2.
Determining Availability of Cardless Cash Withdrawal Services
To determine whether your bank offers cardless cash withdrawals, consult the service list on the bank's mobile app, where it may be prominently featured. Alternatively, you can contact your bank's customer service center for assistance.