Sheikha Fatima: UAE's youth and energy drive sustainable development
Sheikha Fatima bint Mubarak, renowned as the Mother of the Nation, emphasizes the UAE's vast potential and the brilliance of its young minds, relying on them to drive comprehensive and sustainable development for the beloved homeland.
Read also : Sheikh Hamdan: Dubai solidifies position as global economic hub
Sheikha Fatima bint Mubarak's Vision for Youth Skills Development in the UAE
With her leadership roles in the General Women's Union (GWU), Supreme Council for Motherhood and Childhood, and Family Development Foundation (FDF), Sheikha Fatima recognizes the significance of nurturing the country's talents.
Praising Sheikh Mohamed bin Zayed's Address on Youth Skills
Sheikha Fatima lauds the speech delivered by UAE President, Sheikh Mohamed bin Zayed Al Nahyan, on World Youth Skills Day. In a tweet directed to the President's account, she expresses her admiration and support for his words. She recognizes the importance of unifying efforts to transform the country's aspirations into concrete actions, equipping the youth with the necessary skills to thrive in the future.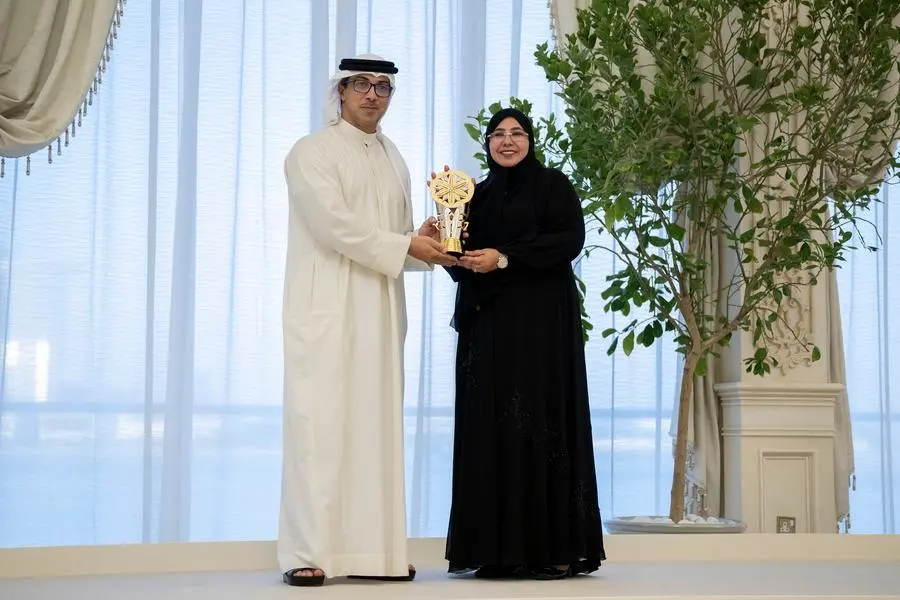 An Ideal Environment for Emiratis
Highlighting the UAE's nurturing environment, Sheikha Fatima underscores the legacy of late Sheikh Zayed bin Sultan Al Nahyan, the founding father of the nation. Sheikh Zayed prioritized the well-being of young people, safeguarding their rights and placing them at the forefront of development. Motivated by his paternal care for all Emiratis, he aimed to raise a conscious and educated generation capable of assuming responsibilities, instilling them with morals and values rooted in the nation's rich civilization. This enlightened approach continues to be embraced by the current wise leadership under Sheikh Mohamed and the Supreme Council Members.
GWU's Collaborative Efforts for Women's Skills
The General Women's Union (GWU) has been tirelessly working in alignment with the country's strategic partners, including federal and local departments, the private sector, civil society institutions, and international and regional organizations. Through these collaborations, the GWU aims to equip Emirati women with essential skills, empowering them to serve their homeland and contribute to the community. Secretary-General Noura Al Suwaidi highlights the GWU's systematic strategy, initiated with the establishment of the GWU's Information Training Centre in 2000, which has had a remarkable impact on realizing this vision.